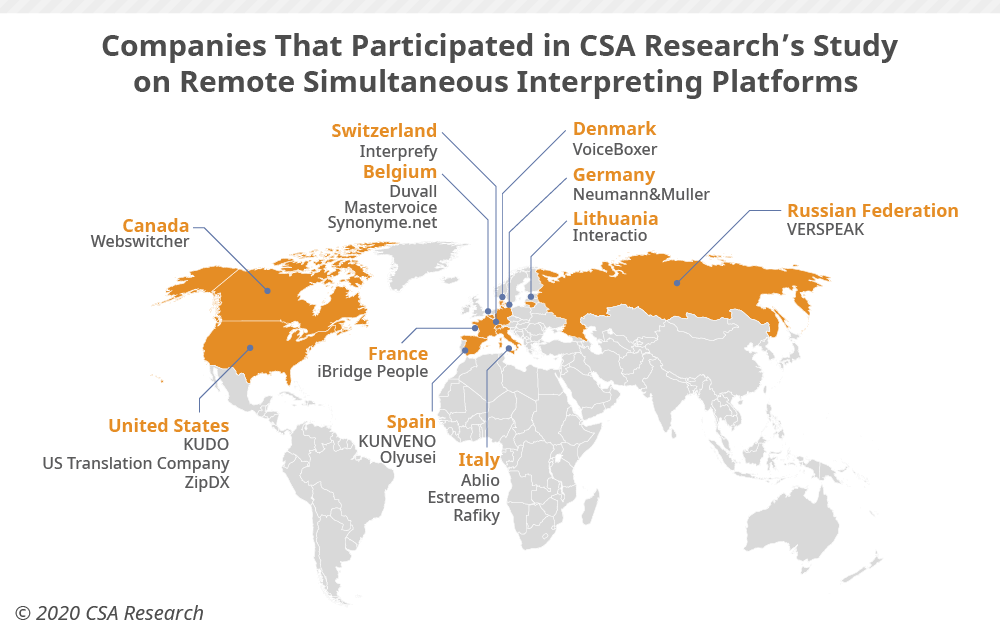 According to the 2020 CSA Research report, Estreemo is included among the best 18 worldwide simultaneous interpreting solutions for events and virtual meetings.
Our foresight in terms of innovation in the Audio-Video industry/market has been rewarded by this important CSA Research Report, which includes a screening of the best worldwide virtual meeting platforms,
and analyses the following features:
Pricing overview
The underlying technology
Common features and functionalities
Security and performance data
Recommendations on selecting a platform
Detailed appendix with profiles
Target industries using these solutions
At the following link (click here) you can have more information, or you can download the 2020 Report (for a fee) by clicking on the following button.
CSA Research Report
With the recent boom in RSI development and the interest that some mainstream conferencing solutions like Zoom are taking into adding RSI capabilities, the future of this category remains to be written," comments Hélène Pielmeier, senior analyst, CSA Research. "Whatever happens in the long run, immediate needs mean selecting a solution now. Ad hoc solutions such as using Skype do not provide the level of customer experience your session attendees deserve.