Groundbreaking Audio/Video innovation
to change the way companies and institutions manage
communication, events and conferencing

.
We are technology professionals, design experts and specialits in hardware and software developments, systems and artificial intelligence. We innovate processes, handle data security, create new services and automate functions for better communication.
Our listed products are designed to be integrated and extended.
automatic direction with post-production effects
live streaming
automatic management of room equipment
automatic transcription and verbalization
voting and results management
acquisition of pc screens and mobile devices
automatic archiving of meetings
identification by badge or fingerprint
Catalog products, plug-n-play and integrable
We focus on real needs and issues
We adopt intelligent technologies in full data security
We collect all services on intuitive dashboards
We simplify complex processes
We make solutions scalable, both in economic and functional terms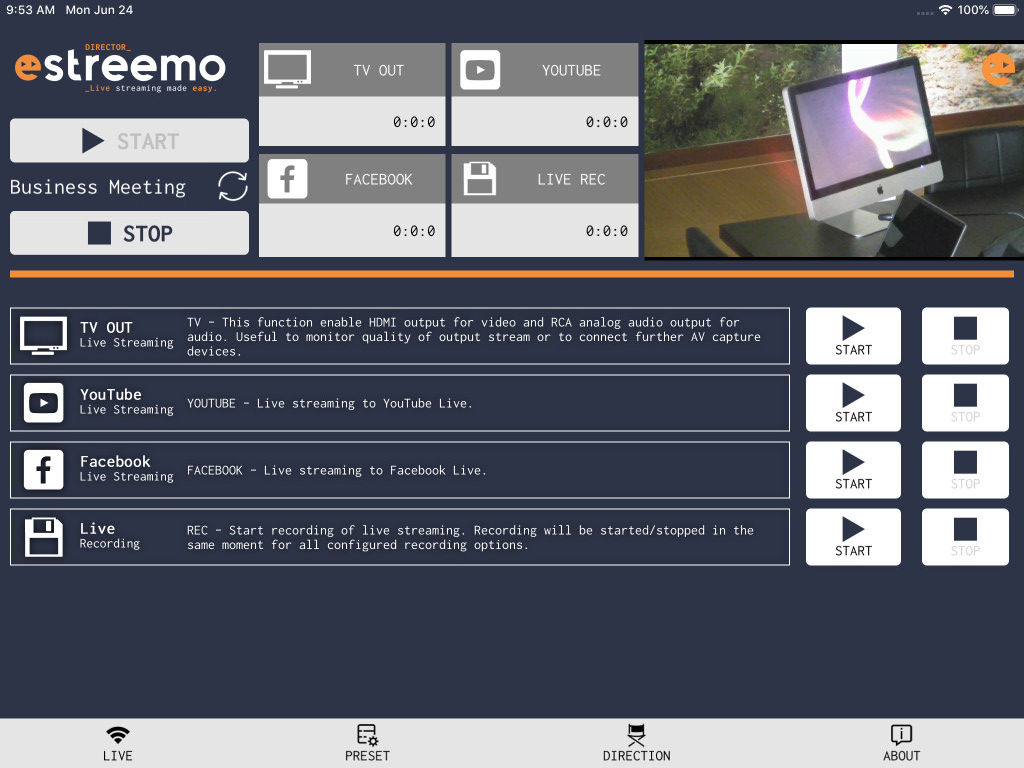 HOW WE CAN MAKE A DIFFERENCE
We promote collaboration
Through collaboration with our customers in the discussion of needs, we are able to achieve mutual understanding, gain trust to offer adequate advice and provide suggestions on the appropriate technology for the case.
We take every little detail into consideration to make sure that the platforms work smoothly and responsively.
Tailoring
We design custom-made solutions rapidly and efficiently, focusing on the effective needs of our customers
Skills
We provide advanced technological and IT services, also including Design and Product engineering, cyber security, cloud infrastructure and networking.
Integration
We integrate the audio/video solutions into heterogeneous environment in order to guarantee security and privacy standards.
Automation
We develop Systems for the Audio/Video world, that simplify the usability and solve the most complicated demands of our customers
Direction
We develop smart digital assistants for direction and advanced management of meetings and live events.
Events & Conferencing made easy
We build innovative Systems to produce audio and video of meetings, storage, verbalization and automatic direction, live streaming and much more.